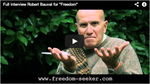 Dear Lucas,
Today I put the entire interview with Robert Bauval on YouTube. It was taken on sunday June 5th, around noon in England.
When I arrived, I was a little nervous and recovering from a bad cold. The day before I had interviewed Graham Hancock and I had been quite ill. I was sweating all the way through the interview and was quite embarrassed about it. On top of that my camera had crashed halfway through.
That night I almost didn't manage to find a hotel to sleep.
Robert couldn't stop talking as soon as I entered the house. He was frying bacon in the kitchen and welcomed me very kindly. I should have sound recorded from the very beginning because he's a great story teller… He talked so much that it wasn't very easy to set up my equipment. 🙂
From the very beginning of the interview I knew I had something. Robert delivered perfectly. I didn't know how I would use his answers, I hardly knew why I asked these questions… But I was very happy when I heard him talking. Spot on.
While I was editing it was very soon clear to me that this interview would be the backbone of the talking head part of my film.
Strange how things work out… Graham Hancock was the number one reason for me to go to Egypt. I had to interview him. And I did, but I was ill and I lost most of the interview (not the sound, that I recorded seperately), leaving me with some good bits, but not really something to build on.
Then the next day all pieces fell together.
Thank you Robert!!
Here it is:
thanks for sharing this!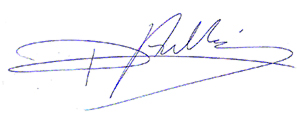 With love,
PJ Ardies
Director / Producer
Are you a Freedom-Seeker?
Lucas : Go and subscribe or donate towards the work of this great filmer/producer. Go to his website :  www.freedom-seeker.com  Share the work but with all credits and titles in place.
Thanks for all you do, hope to speak to you soon. 
Love and Light, Lucas