Download video (4.34 MB)
Self-defense squads have reportedly taken down at least two Ukrainian army helicopters, with one pilot confirmed dead. Another pilot is being operated on, and the fate of the others is currently unknown.
However, conflicting reports about the pilots have emerged, with the Ukrainian Defense Ministry stating that two pilots were killed during the operation.
The photo below reportedly shows one of the wounded helicopter pilots being taken to hospital: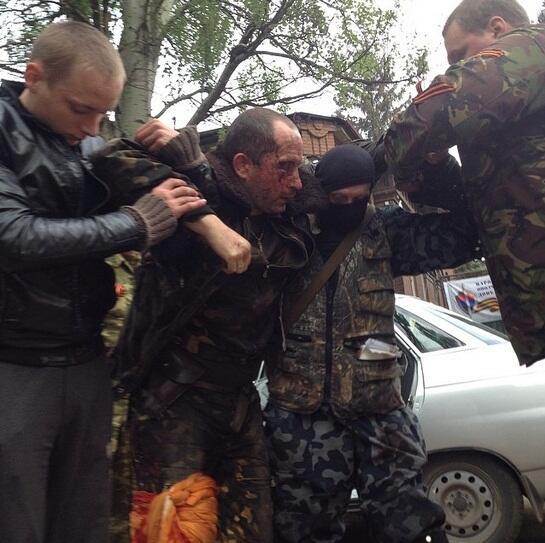 Unconfirmed reports suggest the pilot is Captain Savuilov. Doctors said that he suffered a wound in his upper leg and a large blood vessel got injured.
"His troops abandoned him. I thought they would take him away in another helicopter, but they just took his pistol from him and flew away," a member of the self-defense forces in Slavyansk told RIA Novosti.
The Ukrainian army helicopters carried out air strikes on Slavyansk, according to eyewitnesses. One of the residents told RIA Novosti that the strikes "were conducted in the open terrain near the checkpoints' area."
[youtubehttp://youtu.be/f60BaXYtH5Q]
see rest of story and videos at : www.rt.com / link to original article