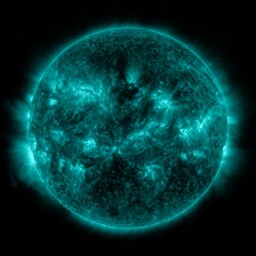 Today – Strong M5.98 solar flare from sunspot region 12151 at 12.58
The 22nd August we had a moderate M1.24 solar flare.
The 21st August we had a strong M3.43 solar flare.
I suspect an uptic in the solar flaring activity  and probably X-flares also coming….. We will see if a strong CME also directioned to earth is  coming.
From spaceweatherlive.com :
Analysis of the past 24h
Sunspot region 2151 gave us a big surprise with a spectacular M5.98 (R2-moderate) solar flare at 12:17 UTC. The solar flare is eruptive as you can see on this image from NASA Solar Dynamics Observatory and a CME will likely be launched. It might however not be earth-directed as this region is close to the east-limb but we will of course keep you updated as more data becomes available. This post will be updated as the day progresses.